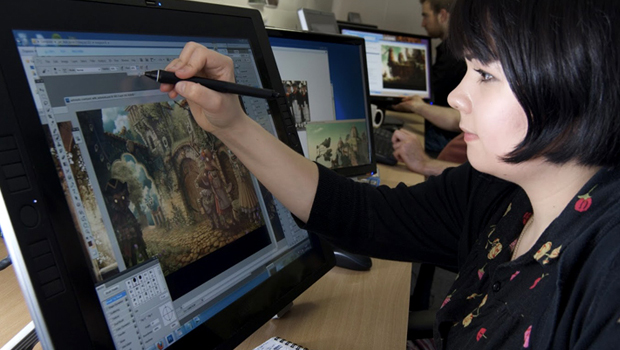 Why choose Game Development as a Career?
Want to tread where others don't dare? Are you intuitive and imaginative? Do you have an insatiable hunger for technology? Game designing may be the answer to your creative shenanigans! For all those young and restless with a career mojo, here is your answer!
With a game design training degree, you can show your drawing and a thinking process that is logical and systematic. To develop games, you need to be trained in multimedia software such as 3D and 2D. Roughly speaking, gaming consists of 4 parts:
Game development (requires logic and art)
Game Design (Requires art and skills in visualization)
Game Art (Need excellent visualization and drawing capabilities along with smart colour concepts)
Game Testing ( Use of logic and patience)
Must Have's:
Drawing skill set
Analytical mind
Strong interpersonal and written communication ability
Organization teamwork
Updated knowledge of the history and trends of video game
leadership skills
Time-management skills
What can you achieve after completing a gaming course? If you complete a gaming course, you may land a job at some of the premier technology and IT solutions /product companies both in India and abroad. A lot of companies may help you spread your creative wings and reach the zenith in a few years. You could get a job at Banks, marketing departments, education and training academies, technology bigwigs and mobile application companies. You can start off in a career as a gaming artist, game developer and tester, game de-coder and designer. If you want to create gaming consoles, then you could begin working at Nintendo and other gaming console makers. With simulation games making a big splash the world over, you could cash in your success in these!
Advantages of having gaming as a career:
Good payment
Gives you 360 degree knowledge on IT and Arts both Easily
You can get name and fame
Passion and Profession are same
Disadvantages of gaming as a career:
Tight Schedule
Longer time of work
What are the qualifications and experience for entrants? Age is not a bar to start a career in games. You could finish your 10+ exam and enrol at a professional game design institute. Some creative and zany computer graphics and multimedia courses may also be taken up post your graduation degree in India.
Why should you opt for such courses? Even if you start off as an individual gamer, you could become a self starter in a decade of so, with an individual gaming company. The opportunities for such endeavours are many. Both the US and the Far East have great gaming companies that help draw the best talent. In India, there is a dearth of many good game developers. Game art people and designers are well paid and have lucrative prospects in the long run. Social Networking companies and mobile applications companies have their doors open for gaming wizards!
Types of Game Developers The games developer job profile has a broad area of work with specialisations galore. These are the job roles primarily:
artist, including concept artist, animator and 3D modeller
quality assurance tester
editor
programmer, with various specialisations in network, engine, tool chain and artificial intelligence
audio engineer
producer
designer
special effects technician
Why choose us?
Inhouse placement assurance

Professional developers from Parent company as faculty

Concise & time-saving course plan

Internship opportunity with international clients

Special classes by renowned industry professionals

Corporate training ambience

State of art infrastructure